How to Save Money When Travelling
Travelling can be one of the most rewarding (and expensive) experiences. A middle seat in the back of the plane alone can cost an arm-and-a-leg. Throw in other things like food, souvenirs, transportation, and booze… Before you know it, you're dipping into rent money! Eek! So how do you see the world without seeing a bunch of zeros in your bank account? Let's take a look at some ways to save money when you're on the road.
Rent a Place with a Kitchen or Microwave
One of the biggest expenses when we travel is eating. Yes, we all need food for energy, but it doesn't need to be a sit-down, five-course meal. Try to get a hotel room or Airbnb with a kitchen or at least a microwave. While you're visiting a unique destination, you should most definitely take in the culture and eat their food. But if it's a matter of heating something up at the end of the night to help you sober up, grabbing a TV dinner (or hey, even some ramen noodles!) can significantly cut down the cost of your trip.
Look for Free Things to Do
Australians are the second biggest spenders when it comes to travel. Just because we like to spend money doesn't mean we always have to. Wherever you visit, there are bound to be free activities going on. Anything from museums to farmer's markets to concerts can make for great free entertainment that also introduces you to the local culture. Just Google for "Free things to do today in XX." Also, be sure to talk to the locals. They have the best scoop on the city, seeing as they live there and all!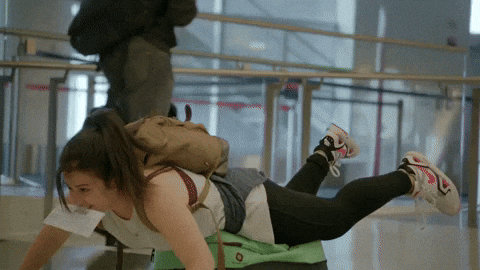 Look For Last Minute Flights
Sometimes the key to cheap travel is to do it spontaneously. Australian flights are the 69th cheapest in the world. Yeah… not the most flattering ranking. You can't do much about airline prices other than to be patient. If you just want a weekend getaway, see what flights are leaving on that Friday. Then pack your bags and hit the airport! Airlines want to fill up as many seats possible, so the chances you will find an affordable seat are pretty high on the day of take off.
Don't Buy Stupid Stuff
Impulse buys can be a killer. Heck, you can end up broke before you an even leave the airport. Australians on average spend anywhere from $73.90 to $114.60 on duty-free goods. Sure, the booze is cheaper, but you can get alcohol anywhere. The purpose of a trip is to experience things you can't get at home. If you're going to buy anything, make sure it's from the place you're visiting. Also, aim for souvenirs that are unique to where you are. Just like you can get alcohol anywhere, you can get stuffed animals, clothes, or toys at home too. 
Pack Snacks
Traveling can be an exhausting experience. You might find that you'll need food to help boost up that energy. That's fine… just bring the food yourself! Stopping and grabbing a quick bite here and there can add up real quick. Be prepared for these moments. Pack granola bars, fruit, or other on-the-go snacks that will stop you from spending a fortune on junk food in some random gas station. (Admit it, you've been there!)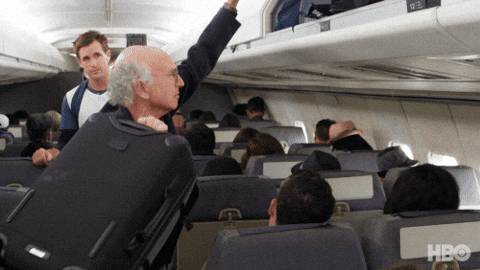 Don't Overpack
It doesn't matter how cute the sweater is. If you're going into 40 degree weather, you're not going to need it! We tend to overpack because when we travel, we step outside of our comfort zone and want as many familiar things with us as possible. Plus, we want to be prepared for any and every occasion. Let it go! Cheap flights often come with expensive checked luggage. Keep it lean, bring the bare essentials. This will you save money AND save time waiting to claim your bags when you land. That's right.. .checking a bag can also cut in your holiday time! Winning!
Use Your Feet
Even with the rise of ride-sharing, getting from point A to point B can get expensive. Try walking around the city instead of being chauffeured. This will also help you get a sense of the local vibe by being in the thick of things rather than driving through it. If walking is too much, look into renting a bike. You'll still get a bit of a workout in and be in the middle of the hustle and bustle, all while saving on exorbitant taxi costs.
Going on holidays with friends? Finch Groups is the easiest way to manage group travel expenses. Simply create a group, add to the tab, and we'll keep track of who owes what! You can even choose your local currency. Download it today for free!