And the winner for Excellence in Digital Wallets is… Finch!
You like us. You really like us. In just under one year, this startup has levelled up. Beating out other viable contenders in CoinJar, Living Room of Satoshi, and NEM Foundation; Finch was voted best in Excellence in Digital Currencies/Wallets Exchanges at the 2018 Fintech Australia Finnie Awards. Finch with a Finnie? Sounds like it was meant to be. =
What's a Finnie?
The Finnies are awarded to FinTech companies who exhibit innovative, user-friendly, and impactful platforms and services. FinTech Australia partnered with Jobs for NSW to vet the hundreds of applications and host the awards night in Sydney last week.
With 23 awards up for grabs, Finch was honoured to be nominated for two Finnie Awards. We were thrilled to be recognised as a finalist for "Emerging FinTech Organisation of the Year." As great as the nomination was, the true icing on the cake was our win in the category of  "Digital Currencies/Wallets/Exchanges.
To be considered for this prestigious honour, an Australian FinTech company must exhibit high growth and recognition in the category. The winning company must also offer the widest functionality for payments, along with the strongest security and compliance standards. We're proud to say that Finch ticked every box and in the end, brought home the Finnie.
Finnies: A Victory For Us… and You
We've worked hard this past year to make Finch the #1 financial app of your social life. Thanks to everyone's passion and dedication, our first year in business has flown by. Perhaps time does fly when you're having fun… or if you're a company named after a bird… (!)
While our team has worked tirelessly to make this dream a reality, the truth of the matter is we couldn't have won a Finnie without you, the Fincher. We would like to thank each and every one of you because without you Finching for brunch, holidays or weekly cricket games, Finch wouldn't exist.
Taking a Risk with a Startup
When a new startup enters the market, it's normal to be skeptical. And we completely get it. Trust, privacy and security has never been more important.
These concerns only grow deeper when it comes to trusting a FinTech startup. You've taken the leap to trust us your bank account details. The bank account responsible for paying your bills, putting food on your table, and getting a round of drinks at an AFL game. We are honoured that you trust us to protect your privacy and we take that privilege very seriously.
Not only have you supported us this past year by using Finch, but you've helped mold the company's future as well. Whether it be through reviews, support e-mails, or identifying bugs, we appreciate everything you've done to help us along the way. Without the feedback that we've received on your experience, we would have never achieved a Finnie. We appreciate your input and hope to always keep that dialogue open as we continue to grow.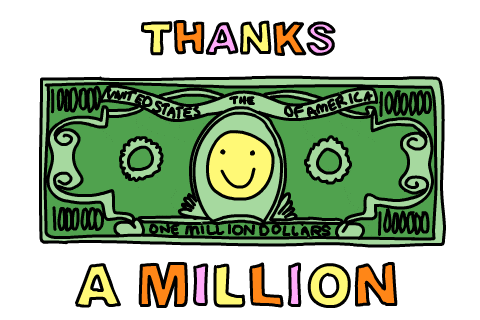 Into the Future with Finch
As we grow, we hope you continue with us on this journey. We're the financial app for the Australian millennial's social life… and we're now completely FREE!
Our job in life is to simplify yours. Need to pay a friend? Done. Need to split the bill with a roommate? Tell us when it's due. Need to keep track of who paid for Mum's present? Group tabs have got you covered.
No matter where you are in life, we're always with you. Thank you for trusting us with the privilege of being the financial app of your social life.