Finch becomes first international startup selected to Envestnet | Yodlee Incubator
#humblebrag!
We're very proud to announce that our pre-launch social payments app Finch, beat over 100 fintech startups from around the world for one of eight spots in the award-winning Envestnet | Yodlee Incubator in Silicon Valley.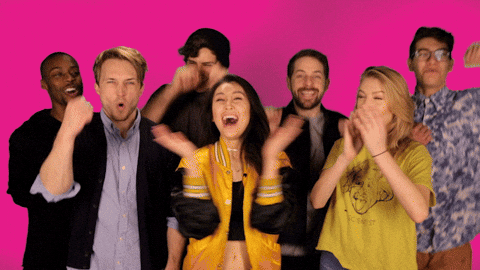 SF here we come!
Recently ranked the No1. Fintech program in the US and  No. 2 in the world, Envestnet | Yodlee's six-month program is designed to help developers, innovators, and entrepreneurs launch disruptive products that leverage financial data.
We're thrilled to join a list of startups that have received incubation and acceleration support from Envestnet | Yodlee including: Coinbase, Kabbage, LearnVest and most recently Roostify – who have raised over $8 million since graduating from the program in May last year.
Over the six months, we'll be receiving mentorship from some of Silicon Valley's most influential players in fintech, from companies like Google, Yahoo, Lending Club and Silicon Valley Bank. In addition to 12 month's full access to Envestnet | Yodlee APIs and coverage of US travel expenses, our team will be connected with industry leaders, investors, press and more, through several invitation-only networking events.
Incubator Director, Jeff Cain, had this to say about accepting their first international startup all the way from Down Under:
"We evaluate many fintech startups and innovative solutions from around the world, and Finch is a clear standout. Their approach to understanding customer needs, product-market fit, and design is what we've seen among the most successful Silicon Valley startups. It's great to see fintech and innovation so strong in Australia."
For a list of the eight startups selected for the Envestnet | Yodlee Incubator class of 2017, click here.
So proud to be flying the flag for fintech Australia!