COMP ALERT: Route 66 on Your Bucket List?
Sunset, desert and cadillacs… is Route 66 on your bucket list too?!
As part of our recently launched, Humans of Melbourne campaign, we're giving YOU the chance to win the Ultimate Route 66 Road Trip with three of your best friends. Picture this: Hitting the old dirt road, belting out your favourite tunes and exploring the wicked American terrain… ALL thanks to Finch. Yes, please!
All you have to do is tell us in 50 words or less what's at the top of your US bucket list and you could be in the draw to win:
4 x return flights to LA

7 day car hire

An epic road trip of a lifetime!
Wondering why? Finch makes group travel easier
This year, our customers have taken Finch on all sorts of adventures from surfing in Byron, skiing the New Zealand slopes, sipping Pina Coladas in Hawaii and watching France score at the World Cup! Whether it's splitting a feast, Airbnb or petrol for the road, Finch takes care of the awkward money moments so you can enjoy a hassle free holiday.
Planning a trip?
Here are some handy tips from fellow Finchers so you can say bye (Felicia 👋) to drama and keep the good times rolling. 🚗✈️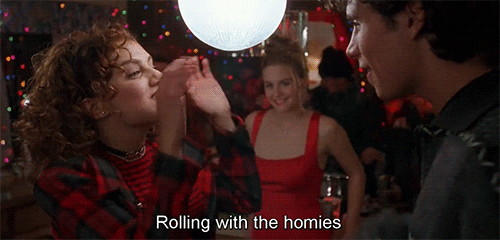 Tip 1: Create your group ahead of time
Ditch the excel spreadsheet! Create your Finch group ahead of time and get everyone to add their expenses as they go. This means you can keep track of who's paid (and who owes) what for things like:
accommodation

flights

car hire

game tickets etc.
…before you even leave. This also keeps you honest and committed to your budget, or at least aware of how much you're spending so there's no nasty surprises when you get home. 🙈
Tip 2: Split bills any way you like
Let's be honest: who wants to be doing math on holiday? Split bills with the tap of a button and adjust everyone's amount (down to the dollar) so no one's covering for ol' mates 10 cocktails. 🙄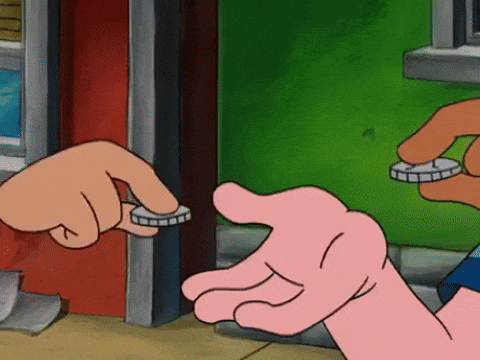 If you're heading overseas you can also use groups as your pseudo foreign exchange calculator so you know exactly how much that stein in Germany is costing you in Aussie Dollars. 🍺 Simply tap the dollar sign, select the foreign currency you want, enter the amount and when you get to the description you'll see the live foreign exchange rate! (You don't actually have to add it to the group, just use it as a calculator – we won't tell anyone!)
Tip 3: No wifi, no worries
What's travel without the internet? It's probably looking for decent wifi so you can Google Map directions to your next spot. Whether you've snagged an international sim or happy to camp out at Maccas for the free gigs, you'll be happy to know that your trusty Finch app doesn't actually need the internet. Just add your $$ on the go and we'll update your mates the next time you're online! 🏄‍
Now… about that road trip. Enter here!
Watch: Humans of Melbourne – Travellers Edition