5 cheap date ideas that won't break the bank
Do you keep on swiping right and it's causing your bank account to swipe left? Dating isn't cheap. Some of your dates may be (eek!) but dating itself? Not so much.
Millennials have been taught they need to woo their love interests with lavish meals and pricey drinks. In fact, a study conducted by eHarmony found that the average Aussie spends $144.40 dollars on a single date. That's $5,913 a year! The search for love ain't cheap!
Truth be told, you really don't have to break the bank for a good time. Here's a few cheap date ideas that are just as fun as their fancy pants equivalents.
Grab a Coffee
If you're into your coffee, get it percolating over a cup of joe. Everyone loves a good caffeine hit. The trick to turning it into a date? Pick a local gem of a place with unbelievably great coffee, lively space, and has that awesome vibe about it. (Fair trade for brownie points!)  Plus, a good old fashioned coffee date is a nice way to play it cool and get to know someone. Just don't blow your cover by ordering a frappamappacino, whatever you do.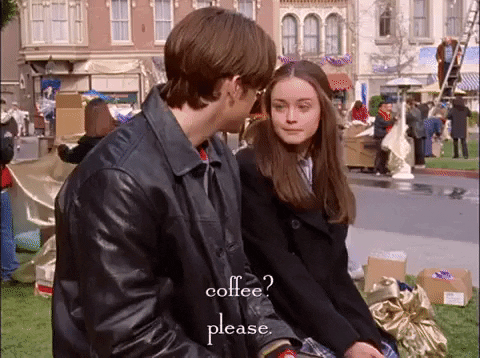 Go to a Flea Market
You had me at fleas. I know. How romantic. However, you can't get much cheaper or charming than a flea market.  It's the perfect opportunity to show a side of your personality – antique dealer, upcycler, vintage fashionista. Pick up the hunks of junk and make fun at how outdated they are. Try on ugly hats you would never wear. Make them laugh. The best part? Your date probably won't want anything…except you. Cha-ching!
Pack a Picnic
Picnics are great because they're romantic by default. Not only does it make you look like you put a lot of thought into it (which you to-tally did) but more importantly it allows you to control the budget. You choose what goes into your $20 picnic basket: Prosecco, cheese and olives. Voila! As for where to? Can you really go wrong with mother nature? Yes, yes you can. So be sure to pack appropriately (blankets, mozzie repellent, sunscreen) to prepare for any surprises.
Take a Hike!
Bushwhack your way into their hearts by taking your date on a hike. It's a proven fact – hikes improve mood and health. Being outdoors releases endorphins. Endorphins make you happy. Hiking is the lithium to your Tinder game! Maybe this date won't be as miserable as all the other ones!
Happy Hour
Speaking of happiness. It's no secret that alcohol is clutch in breaking down barriers. Do some googling and scope out where the deals are. Going to happy hour is like paying with a coupon, but way less tacky. When you tell your date it's happy hour, they get just as excited as you do! Who doesn't love being told they get booze and happiness for the next hour? Just know your limits, because happy hour can just as quickly end sad if you get carried away.
What are your favourite cheap date ideas?
Need help tracking your spending? Finchsights from Finch is a free personal finance tool that helps you track, compare and get insights on your social spending. Download it today and try it for free!